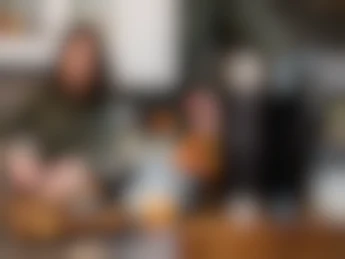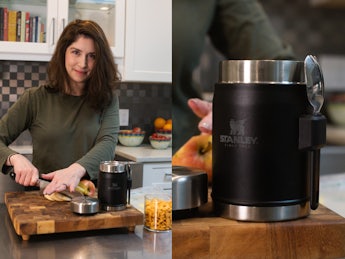 As InStyle's senior editorial director, my job swings from tasks that require a bird's-eye view over the whole team and brand down to detail-peeping, like gut checks on social posts. But like so many moms in my industry and beyond, my day starts as a chaotic whirlwind of kids and outfits and ponytails and breakfasts. (As a fellow parent once told me: One kid feels like one kid, and two feels like 10.) 
Everyone has their strengths and I have come to accept that artful lunch-making is not one of mine. I won't be sushi-rolling cold cuts or making clever cucumber characters, but I want my kids to have food they'll like and actually eat. Lately, certain dinner leftovers have been a hit, including most formats of pasta, so I'm trying out the Classic Legendary Food Jar from Stanley to keep things warm. I love that it comes with a little spork that stays attached.
On days when I go into the office, my husband takes the girls to school and daycare and I hustle around getting myself ready to go. I wish I could say I maintain a many-step skincare routine and style my hair every day. Usually I'm racing somewhere so I rely on air dry mousse and a little natural wave to get my hair presentable (I love the smell and lightness of the Ouai one and swap in one by Maria Nila when I want a little more hold). As for makeup, I pray at the altar of Bobbi Brown (the person) and the five-minute mantra of her newer brand, Jones Road. I mix foundation and moisturizer for one base later and attack my face with blush and mascara when I have a sec and a free hand.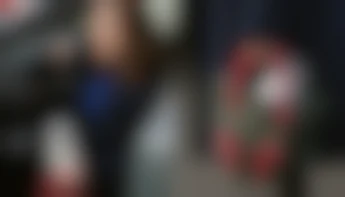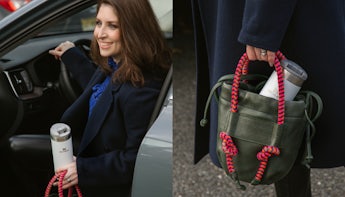 I can't accomplish any of this without ample caffeine and love nothing more than a travel cup I can actually drop in my bag and trust it won't leak. Lately that's the Stanley AeroLight™ Transit Bottle. I've used different Stanley travel coffee cups for years and swear by their indestructible steel construction. I'm often walking around like Dakota Johnson with 10 million things in my hands and being able to let one go is a treat almost akin to coffee itself. The fact that this one is light and really doesn't leak when jostled around next to a laptop (a test I foolishly put all my cups through), really seals the deal for me.
That's also helpful because I'm constantly on the go. I save certain tasks I can do easily on my phone for my hour or so commute to the office. Sometimes this means firing off a bunch of emails, other times I'm editing an article in a Google doc (that's my favorite), or polishing off a doc of my own. Editors also get invited to lots of cool events, and while I usually defer to my team to cover (the fashion editor bops to fashion events and we have a small team of beauty editors who are here there and everywhere finding out about new product releases and meeting brand founders constantly), but I do keep some invites for myself. 
One of my favorite parts of my job is how dynamic it is. One day I'll be on set for a cover shoot, the next I'm elbows deep in spreadsheets budgeting for the year ahead, and the next I'm in the headphone-zone writing up an interview or letter from the editor of my own. 
We recently put out a special issue all about menopause with Naomi Watts on the cover, and I was able to attend a summit all about beauty brands breaking new ground into meno care hosted by Stacy London and her brand State Of. I interviewed her a year ago and was excited to meet again, and celebrate all of these big launches. This meant a quick trip into Brooklyn and, yep, more working on my phone en route. While there, I sat next to an editor from Allure and ran into publicists I've known for years and one of my former bosses — this is a big industry with small circles. By noon my phone was dying so I ran across the street to a cafe to beg for charging help to get me back to the city. A woman who'd been at the same event let me borrow her charger and we chatted over coffee for a sec before I had to call into a Zoom meeting, my plans to be there in person thwarted by the dead phone and being across a river. She actually let me keep the charger and went on her way (You know who you are and you're a lifesaver!)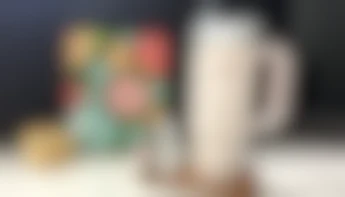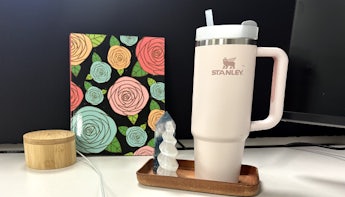 With enough juice to get back to the office, it's IRL meeting time and getting some work done at my desk. Here, I'll check traffic to the site; make sure the homepage is reflecting the latest and greatest stories on InStyle; review pitches for new story, video, or photo shoot ideas; check progress on coming-soon packages and generally chat with my small but mighty team. If you think I'm dehydrated by now, I'm not, thanks to my 30 oz Stanley Quencher H2.0 FlowState™ Tumbler, which is here for these moments. The easy-to-carry and generously sized tumbler is perfect for providing much-needed hydration during even the most hectic days. 
One of the most fun meetings to find myself in involves choosing final photos to use on a cover. Leaders from my team will all get together in one room (and Zoom). Things can get semi-heated as we don't always love the same photos, but hearing everyone's reasoning is always interesting. We'll stay until we can agree on finals, and I usually peel off to head home to the fam just after.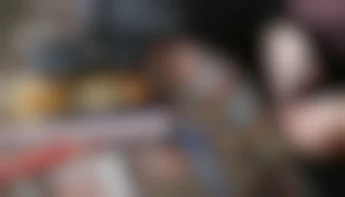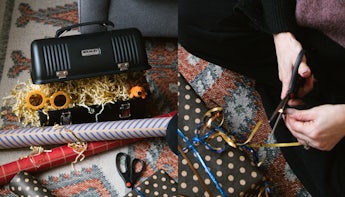 Evenings are whirlwind time again, with dinner, bathtimes, bedtimes, and whatever other family stuff has to happen. This time of year I'm sneaking in gift wrapping in spurts when kids are asleep, and that means pulling presents out of the weird corners of my house where I have hidden them. I thought this unassuming Stanley Classic Lunch Box would be a perfect decoy but apparently anything with a lid is begging for children to peer inside. So I'm wrapping up these little gifties before they get found.