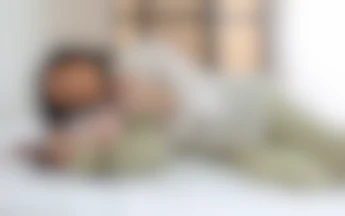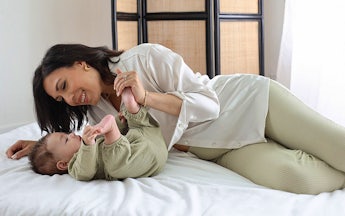 Whether you're feeling bright-eyed, bushy-tailed, and ready to take on the day or sluggish and sleep-deprived, being a new mom is all about showing up. But with all your energy devoted to your little one, other parts of life can quickly fall by the wayside. More often than not, the first thing to go is self-care.
"Self-care is something that I struggle with," admits digital creator and new mom Gaby Monterrey. "I try to push myself to take a little time for me, but it comes with a bit of mom guilt."
When she's able, some of her favorite forms of self-care are exercise, shopping, and meeting up with good friends — all things that make her feel her best. "Surrounding myself with uplifting and positive people helps me feel confident as a mom and beyond," she says. 
Feeling good physically also helps Gaby feel confident. That's why she decided to try Emface, the innovative new facial beauty treatment from the same minds behind Emsculpt body contouring.
"As a new mom, I'm learning as I go, giving it my all, practicing patience, and making sacrifices every day," she says. "It's nice to be able to do something for myself."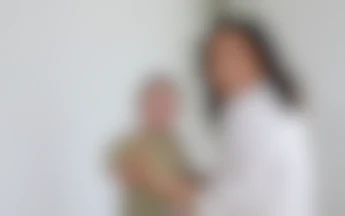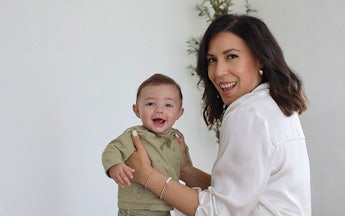 Emface is the first and only device of its kind. Using a combination of synchronized RF thermal energy and HIFES™-brand energy, the treatment simultaneously reduces the appearance of wrinkles and tones delicate facial muscles, addressing both skin-level and structural aging.
Unlike other facial beauty treatments, Emface is non-invasive and needle-free, with no post-procedure downtime. The four recommended sessions are scheduled five to 10 days apart, and each one is just 20 minutes long. In other words, even busy new moms can take advantage of the benefits. 
"One thing I love about Emface is that there's no downtime," Gaby says. "The sessions were quick and pain-free, and I felt a difference after just one treatment. Emface has absolutely boosted my confidence."
The treatment addresses three areas commonly targeted with more invasive procedures, providing a lifting effect on eyebrows, improving facial definition with cheek contouring, and redefining the jawline. Post-treatment skin is smoother and more evenly-textured, with optimal results visible six to 12 weeks after your last session.
For Gaby, becoming a mom has been the ultimate confidence boost. "I feel stronger and more confident in what I want for my life and my family," she notes. "And when I feel my best physically, emotionally, and mentally, I can show up as my best self for my kids."
From the newfound selfless love she's felt to her experience with Emface, Gaby has undergone a true transformation.
"It's like I'm seeing the world with a new, fresh perspective."
Ready for the transformation you deserve? Visit bodybybtl.com to find an Emface provider near you.